Album Artwork (2019)
Some colorful Cinema 4D 3D renderings with playful colors and character design.
3D Tarot Cards (2018)
Cinema4D - 3.5" x 2.5"
The definition of nostalgia is essentially "a sentimental longing or wistful affection for the past, typically for a period or place with happy personal associations", a concept that heavily inspired the aesthetics and concept of this work.
This work is an exploration of nostalgia, play, and childhood memories in a 3D virtual space using the 3D rendering software Cinema4D. This is depicted through Tarot cards as they were historically used as game cards, but more recently used for divination concerning the past, present, and future. There is an emphasis on food, simple shapes and pastel scenes presented in an isometric view that draw from the aesthetics of children shows like Mr. Rogers or Sesame Street juxtaposed with darker, depressive themes for subversive humor.
Chisme!®
Chisme means 'Gossip' in Spanish. In the social deduction game Chisme!® players roleplay as celebrity couples and it's your job to figure out who the disloyal celebrity if you are a loyal spouse. If you are disloyal, you have to get away with cheating! Can you trust your partner, the tabloid news media, or other celebrity couples?
I was in a group of four students and worked alongside Jenny Delacruz, Fabian Villa, and Carlos Romero. My contributions included overall game design and concept of the game, art direction, writing-designing-ordering the content on the cards, and printing/assembling the game box, boards and cards. Everything was printed by us on cardstock besides the cards which were professionally printed, and the dice were 3D-Printed.
This project was honestly my most favorite and proudest assignment in Visual Communications because I got to work with amazingly talented and hilarious people. We created a game that inspired lots of laughs, fun, and pretending-to-marry-the-person-next-to-you-only-to-find-out-they-were-cheating-on-you screaming. Its REALLY friggin' fun, like I still have the game in my possession and look forward to playing it til' it breaks from over-use.
I-Contact (2018)
A multi-but-not-productive-use 3D-Printed Binocular-like object. Use it for staring contests, making friends, getting a raise, increasing intimacy, amongst other wonderful things.
Senior Thesis Book (2018)
A project based on the psychological concept of Pavlov's Dog being used in a Videogame to aid those afflicted with OCD.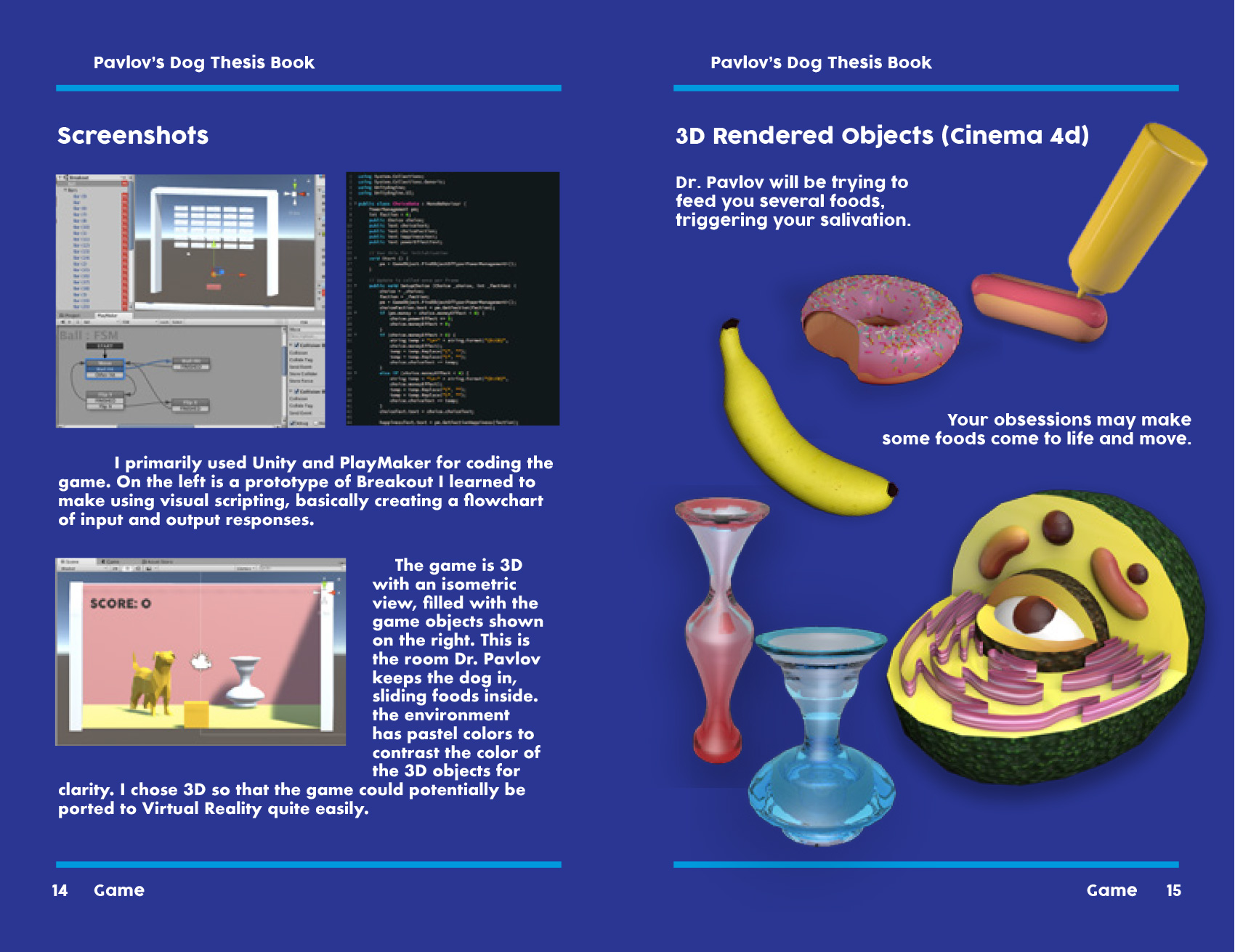 This is a video basically recording the process of making the picture, skipped to 3:28, but feel free to watch the entire video as it is beautifully disgusting.
Anti-Fashion Portraits (2018)
A series of anti-fashion editorials, one using a monochromatic blue color palette with puppetry ("Who Could Be Calling At This Hour?") and another that satirizes the value of consumer objects and how we choose to advertise them (Serious Consumerism).
Do I even need to explain the other one? Go watch Snow White. ("Does This Make Me Look Fat?")
YDSF Branding (2018)
Myself and 3 other students created the entire branding of YDSF (Young Designer's Scholarship Fund). This content would be used to inspire the look and design of the scholarship's materials and promotions. My contribution was the idea and drawings of the 'blobs' used as playful illustration and the whole brand using the blob motif. Additionally, all the web mockups and elements are my designs.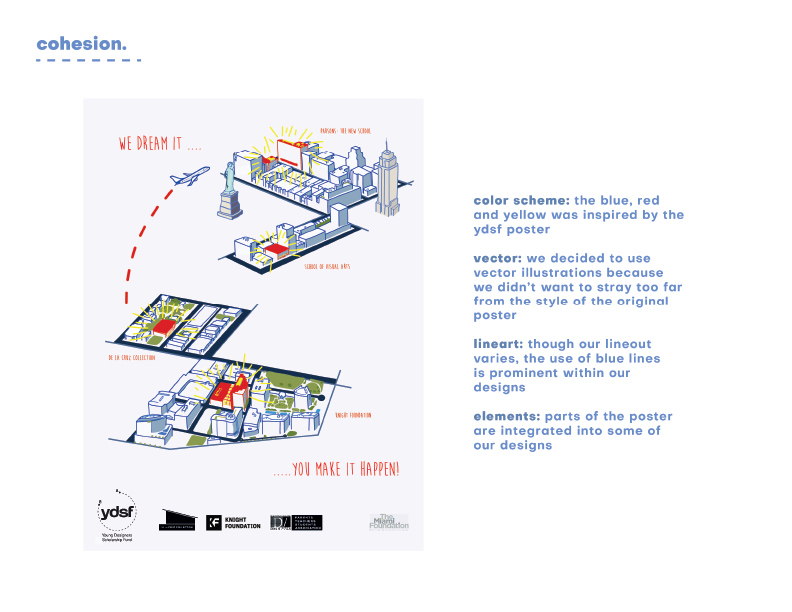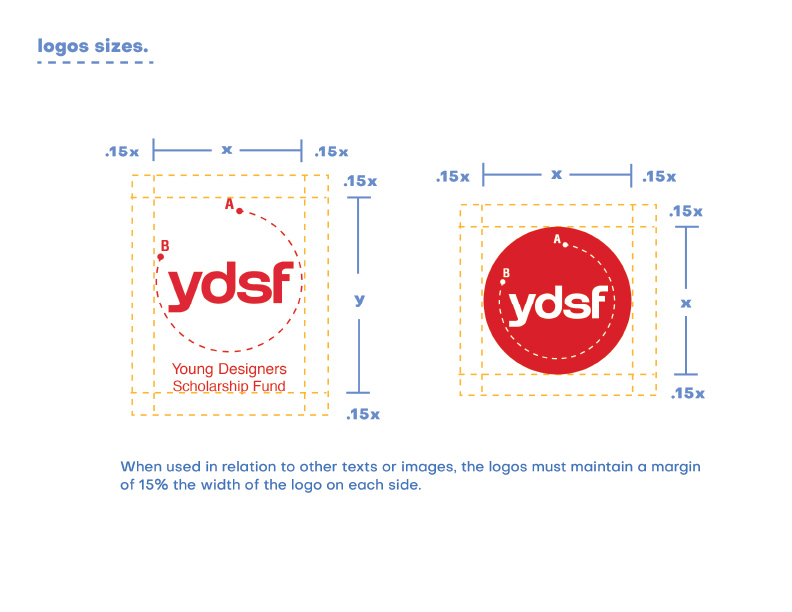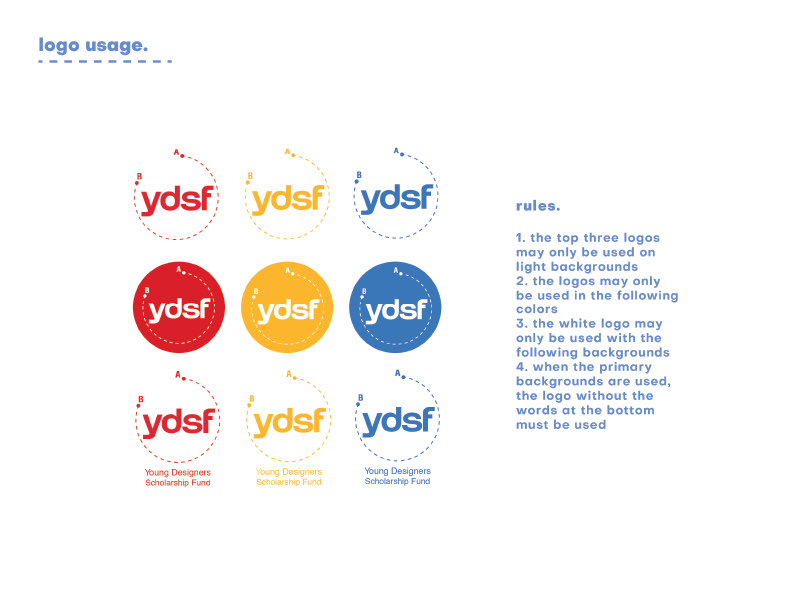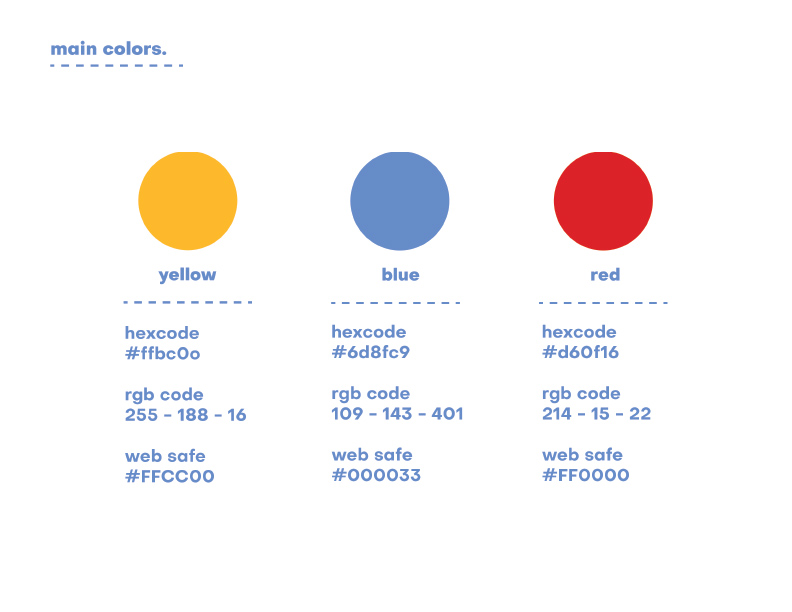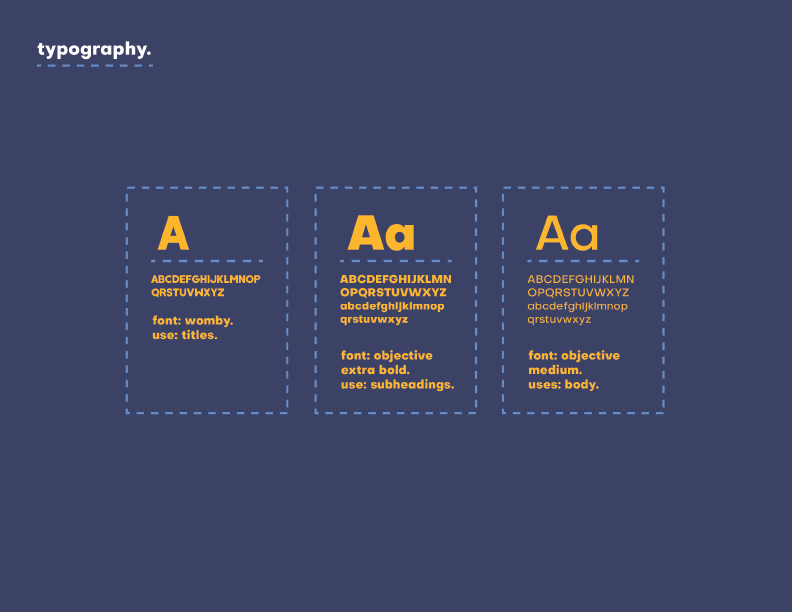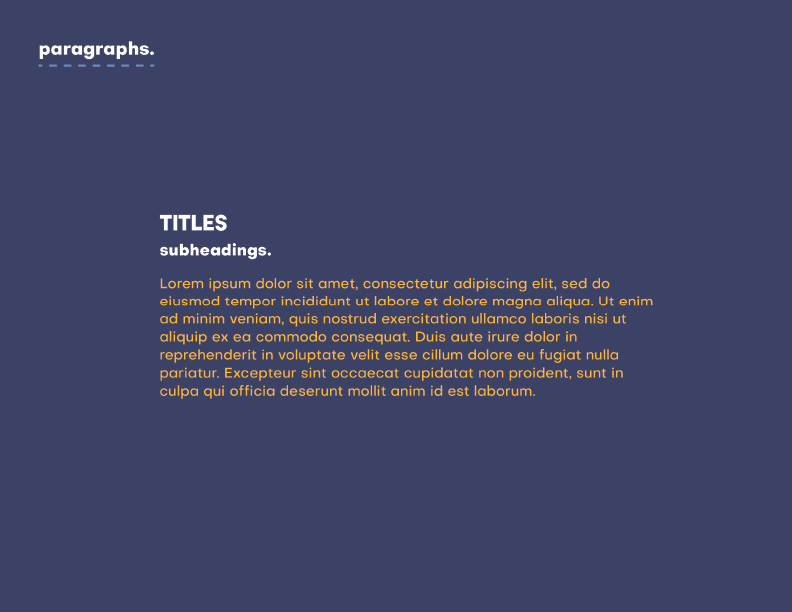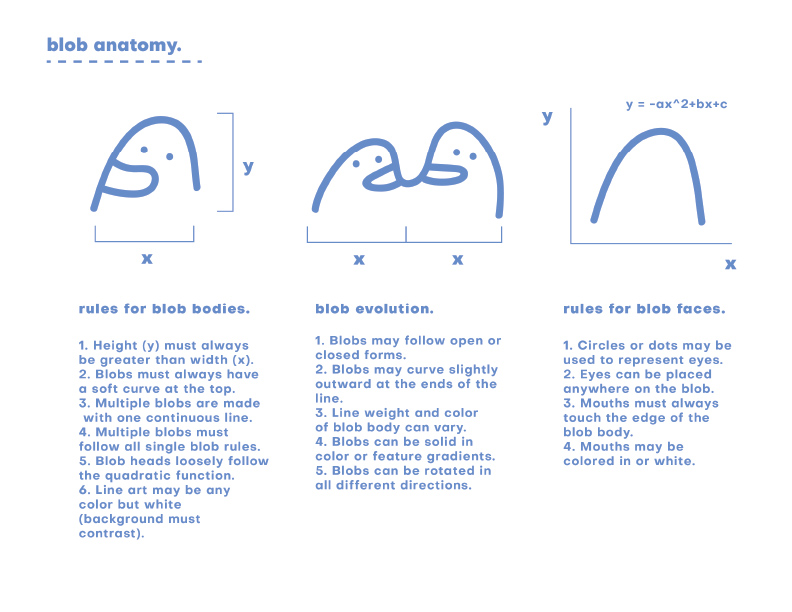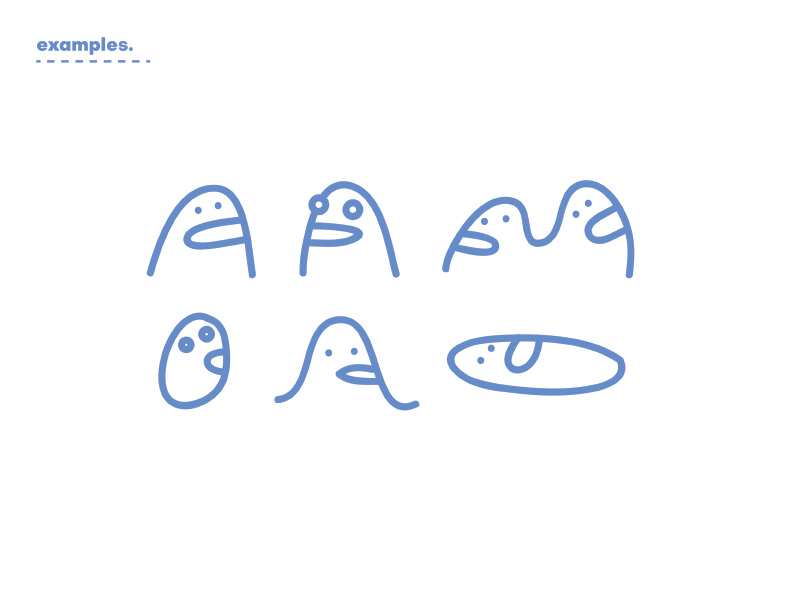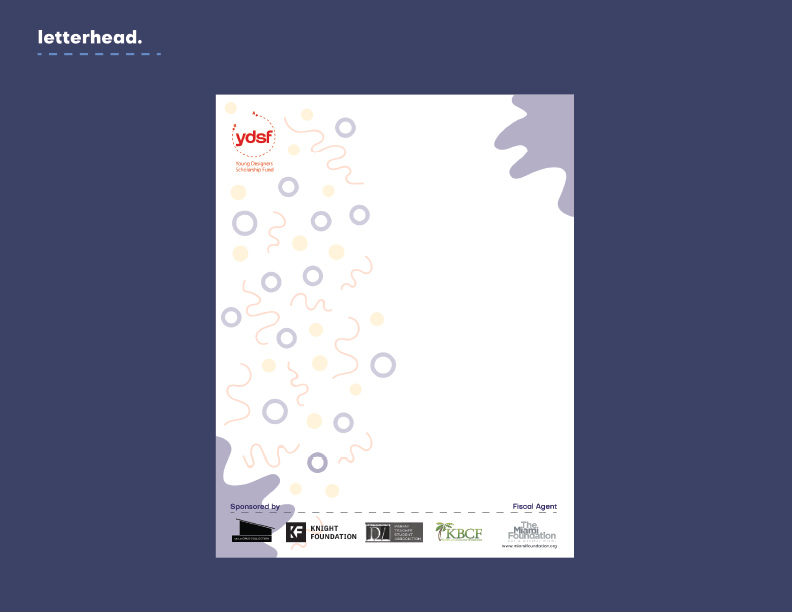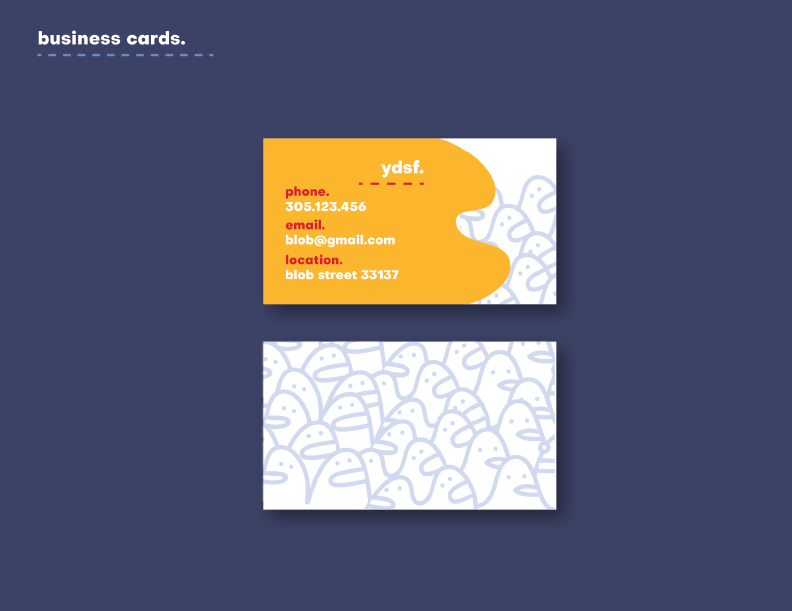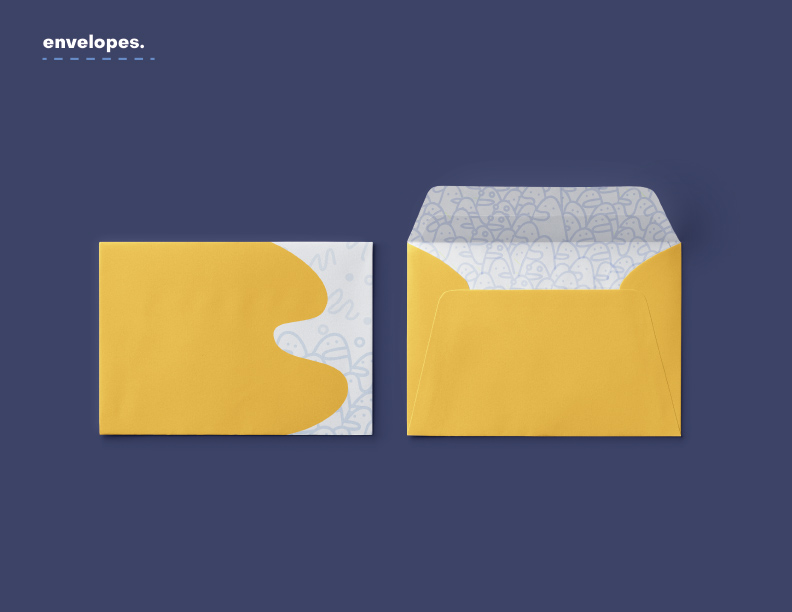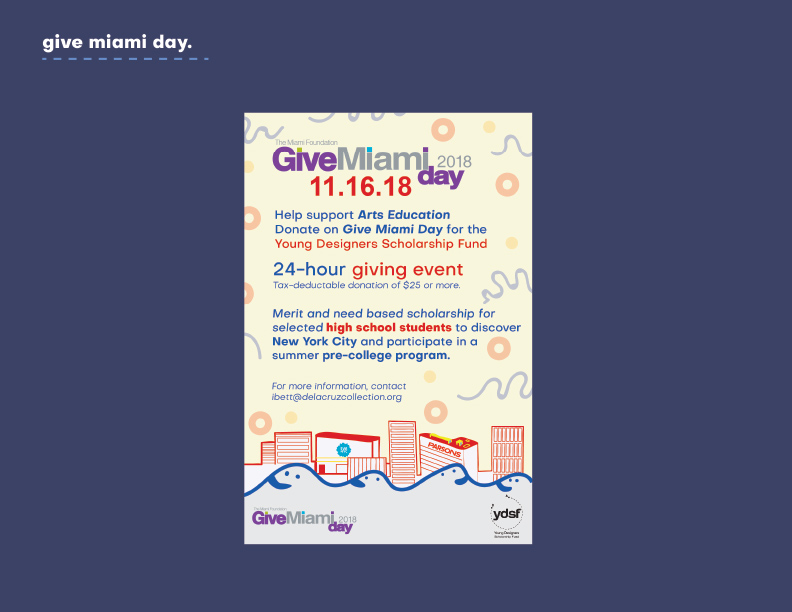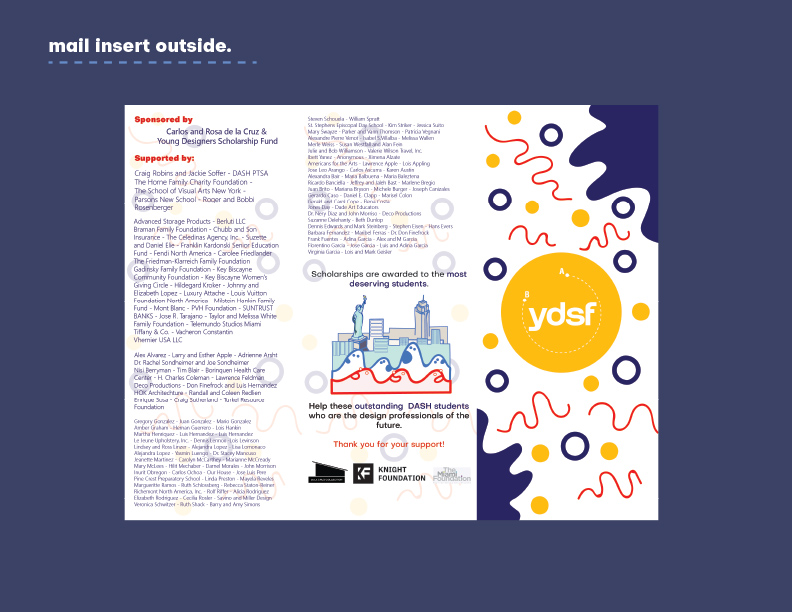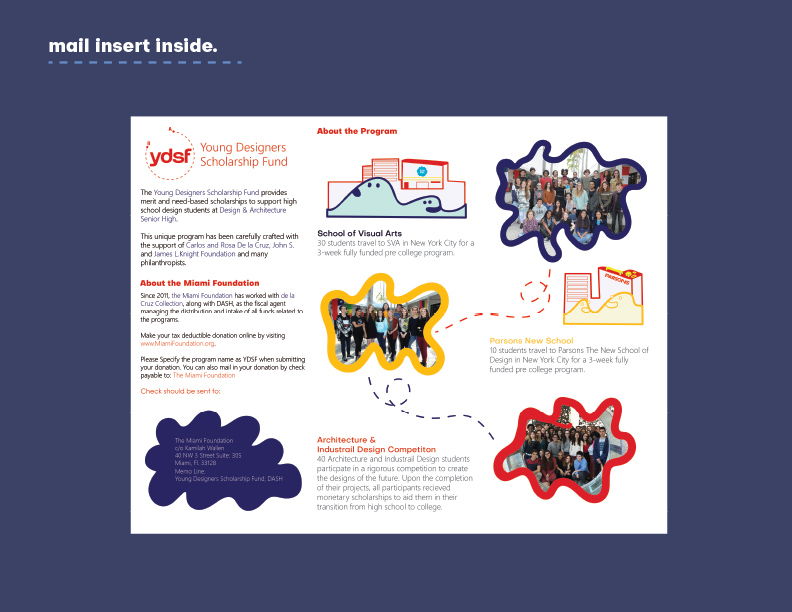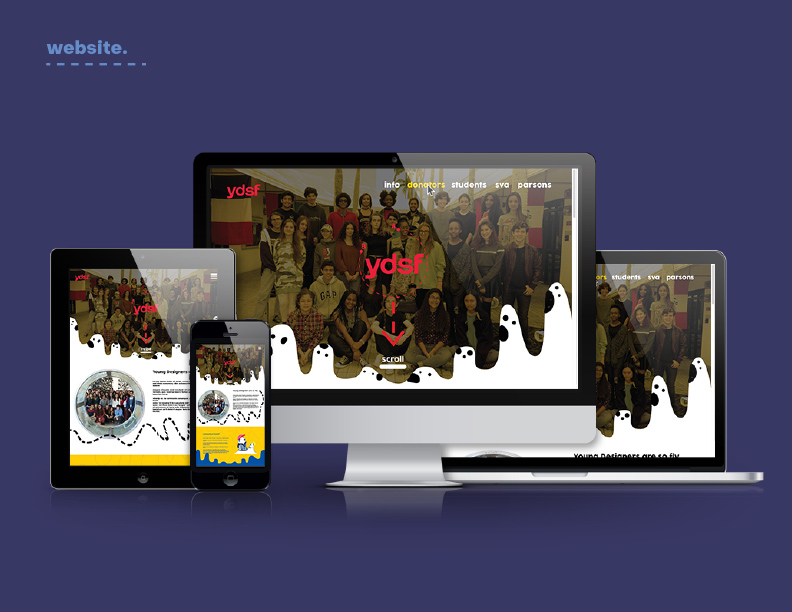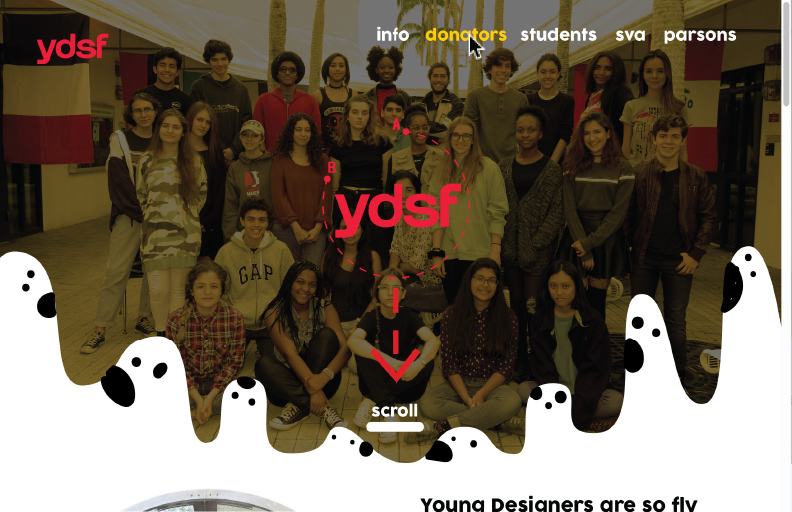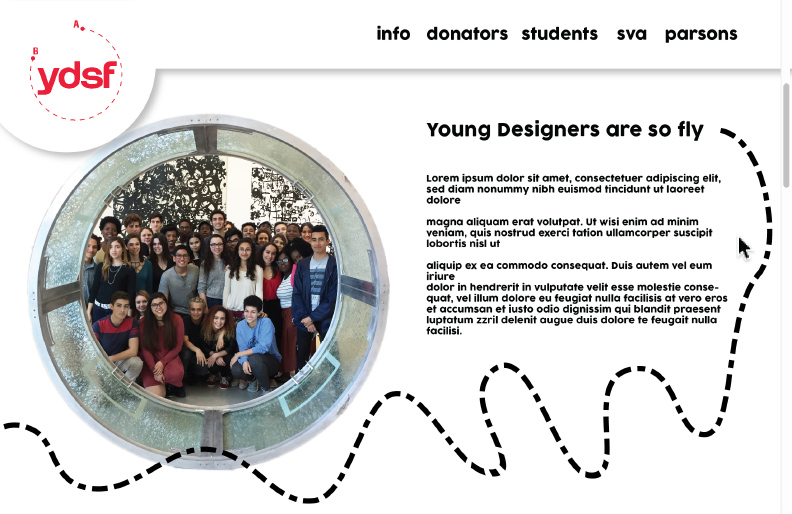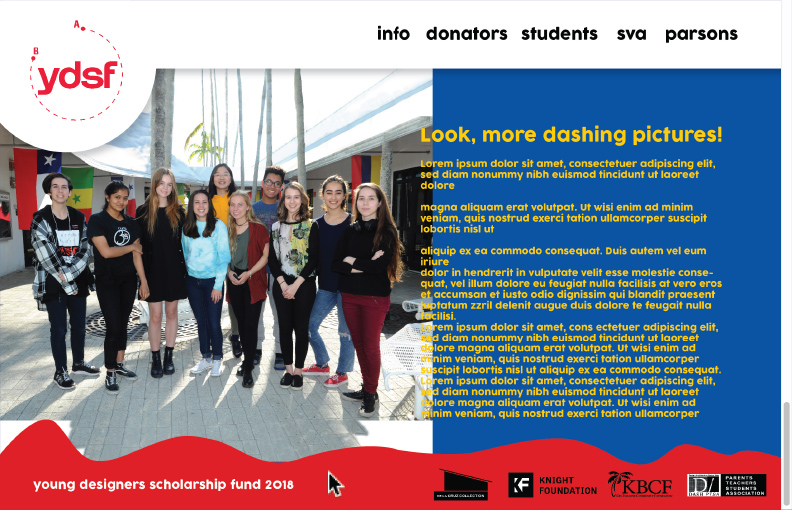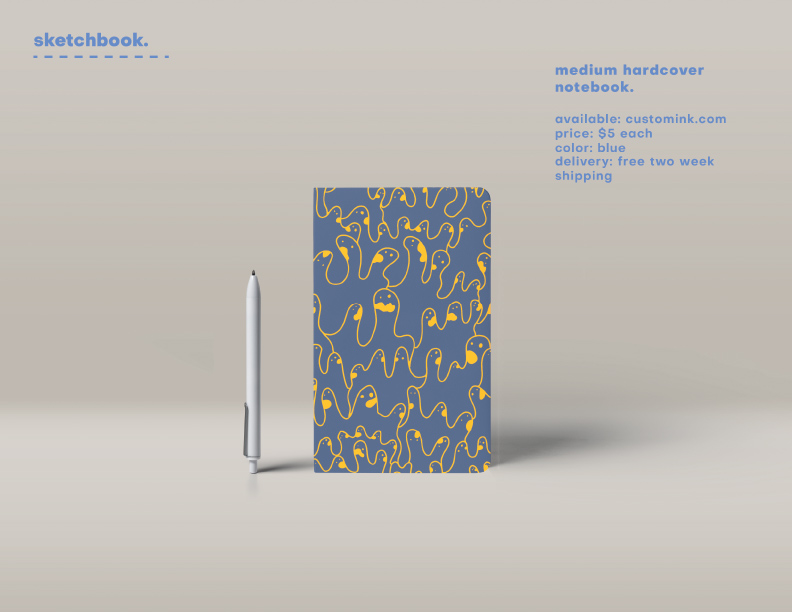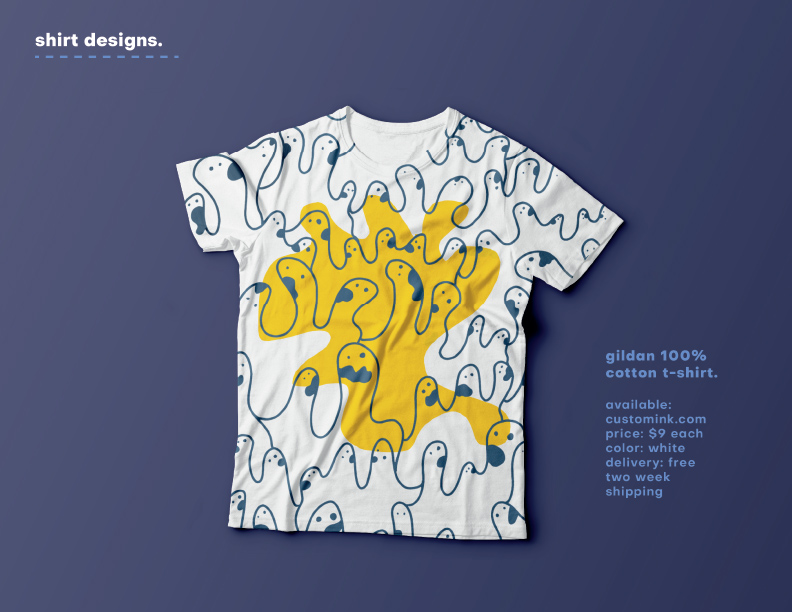 Bridging_The_Gap Poster
The poster that would be used to promote one of their scholarship events Bridging The Gap. My design was created in Photoshop for layout and Cinema4D for imagery.
Poster Designs (2017-2018)
Several posters created for school events.
Silly Sophistication (2017)
Spreads of a book drawing parallels between silliness and seriousness. The writing combines work from a philosopher (Alan Watts) and a standup comedian (Louis C.K.), while the imagery combines two graphic designers with unlike styles consisting of illustration and paper-cut techniques. I wanted to show how two seemingly unlike things can seamlessly work together to create something new. The cover of the book is parody of the New Yorker's Ulysses, as the publication embodies the idea of 'silly sophistication' in my opinion.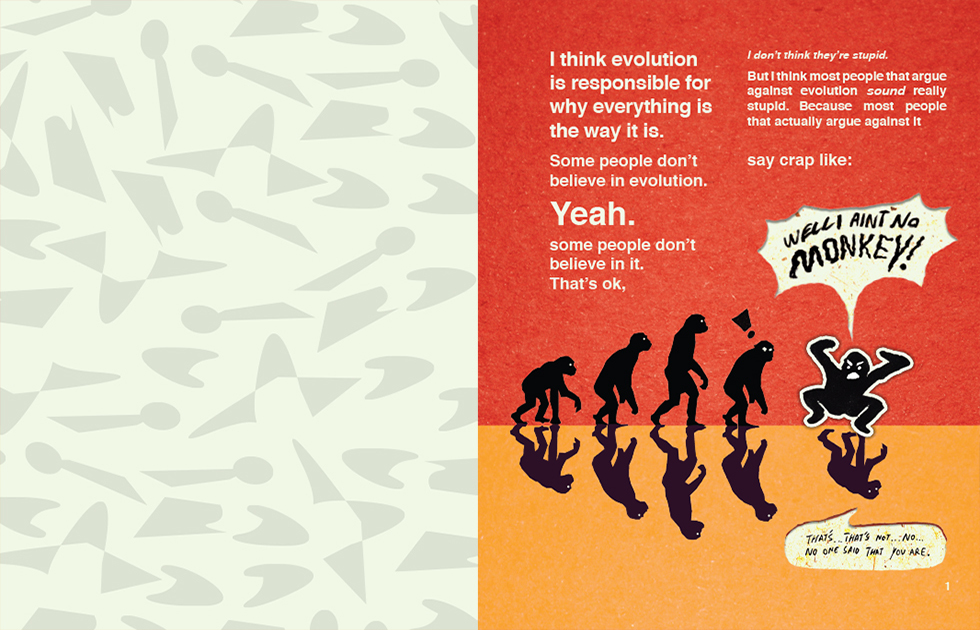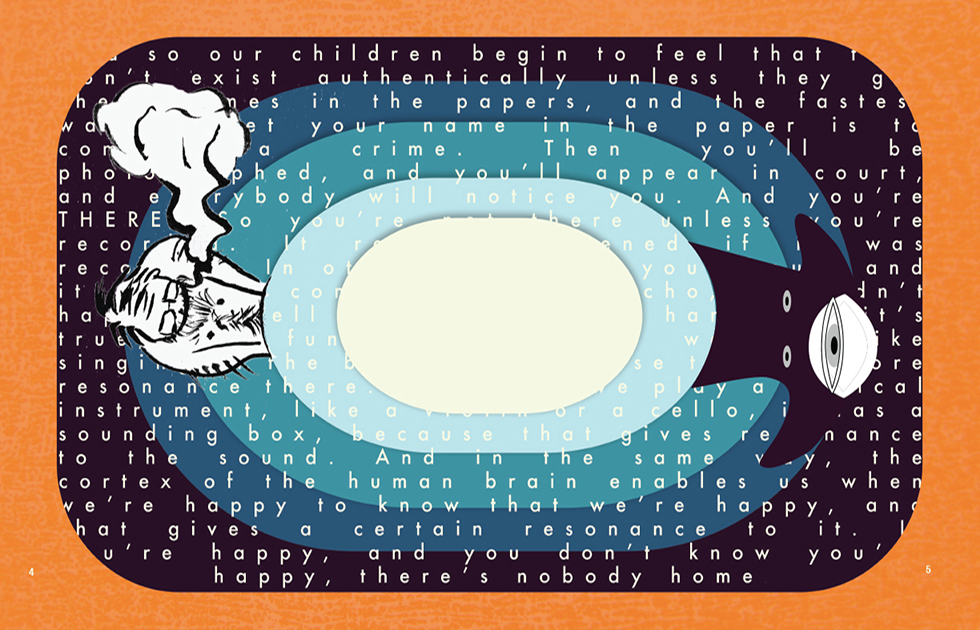 Silly Sophistication - Process Book
/Votekick (2017)
A social-deduction card game that explores the power of anonymity provided by the internet.
Click to view more goodies